Radiotherapy Gift Ideas
At BearHugs we really do have the loveliest customers, who never fail to amaze us with their kindness.
Just recently, we received a message through social media from a lovely lady called Heather, who, after seeing our Cub Hug (mini BearHug!) to support those going through Chemotherapy (see below), enquired as to whether we had a ready-made gift box to send to a loved-one experiencing Radiotherapy. Our Social Hug Assistant, Charlotte, was more than happy to help, explaining that although we did not have a ready-made BearHug/ Cub Hug for Radiotherapy treatment, that customers could select and build their own personalised box with the recipients needs/likes in mind.
The lovely Heather explained that her Mum was going through treatment and was experiencing side effects such as a sore throat, tiredness, very sensitive and sore skin, as well as, understandably, low mood. This personal experience was extremely helpful for Charlotte to try and gauge the type of gifts that would be most appropriate and appreciated to support Heather's Mum through this tough time. However, before Charlotte could do so, Heather went above and beyond by looking through our products and making suggestions for a Radiotherapy BearHug! What a wonderfully selfless and thoughtful person to take the time to do so, not only for her Mum's gift, but also to help us at BearHugs to support future customers that may be enquiring about how to support someone going through Radiotherapy too.
We can't thank Heather enough for her message, in what must be an incredibly difficult time for the family. We would not have had acquired this understanding of the potential side effects of this treatment* without her.
We wish Heather and her Mum all the best and send them the biggest, most gentle hug from all of our team who were all so touched by Heather's act of kindness.
Heather's Radiotherapy Gift Ideas
'I would suggest no pamper products as they might further irritate tender skin'
'I think some or all of these products would help with relaxing, sleeping and giving a mood boost to a person undergoing therapy'
And here are the items she suggested:
So that is everything Heather listed!
Laura's Radiotherapy Gift Ideas:
Ready-To-Go BearHugs
Below are some of my suggestions bearing in mind Heather's advice: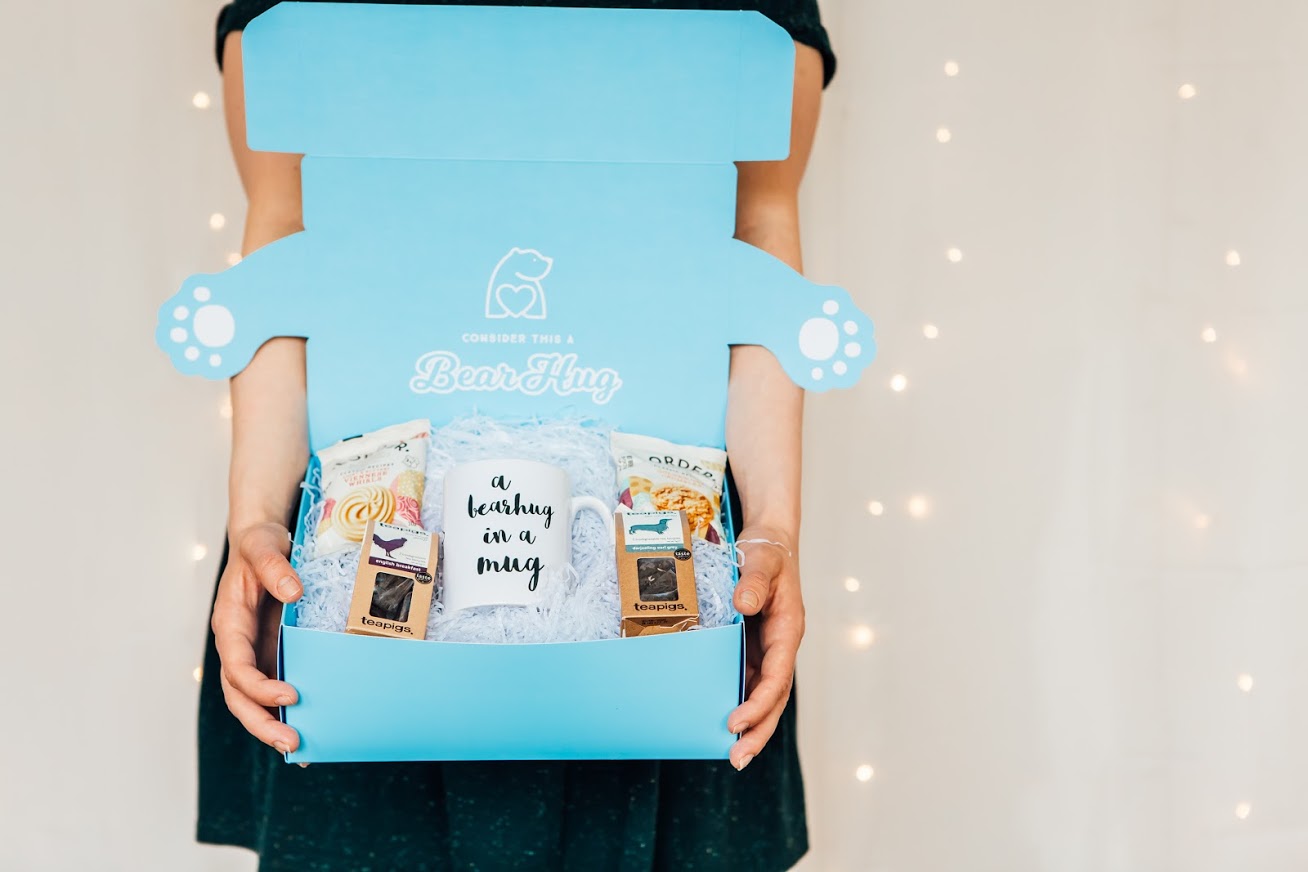 Laura's Radiotherapy Gift Ideas:
Treats to add to a 'Build Your Own' BearHug
*please note that there are a range of different types of Radiotherapy, so the side effects may vary from person to person and not all gift suggestions below may be appropriate for your recipient. We would be more than happy to help to suggest gifts for your loved-one based on their personal experience/needs - please don't hesitate to contact us at hello@bearhugsgifts.com
Post written by our lovely Laura.