Random Notes of Encouragement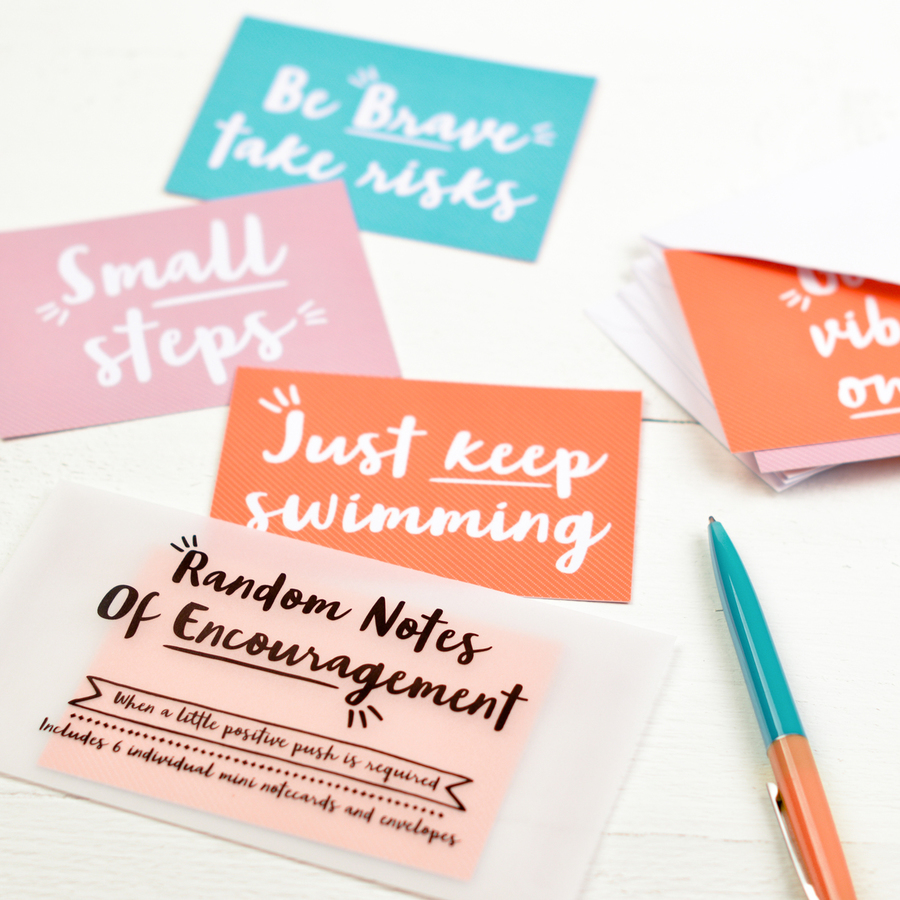 Random Notes of Encouragement
This set of six notecards each carry a charming note of encouragement, perfect for putting a smile on someone's face, spurring them on and reinstating their confidence. These cards by Bread and Jam are the perfect way to metaphorically give them a hug and let them know you are thinking of them.
Why not slip one in their bag, pop it in their coat pocket or leave it on their desk or send one via good old fashioned snail mail.
*SPOILER* These notes include the following…
- 'Good Vibes Only'
- 'Be Brave, take risks'
- 'Be kind to yourself'
- 'Just keep swimming'
- 'Small Steps'
- 'Hang Tough'.
Dimensions: Card size: A7 - 10.5cm x 7.4cm - postcard style
Only 4 left in stock