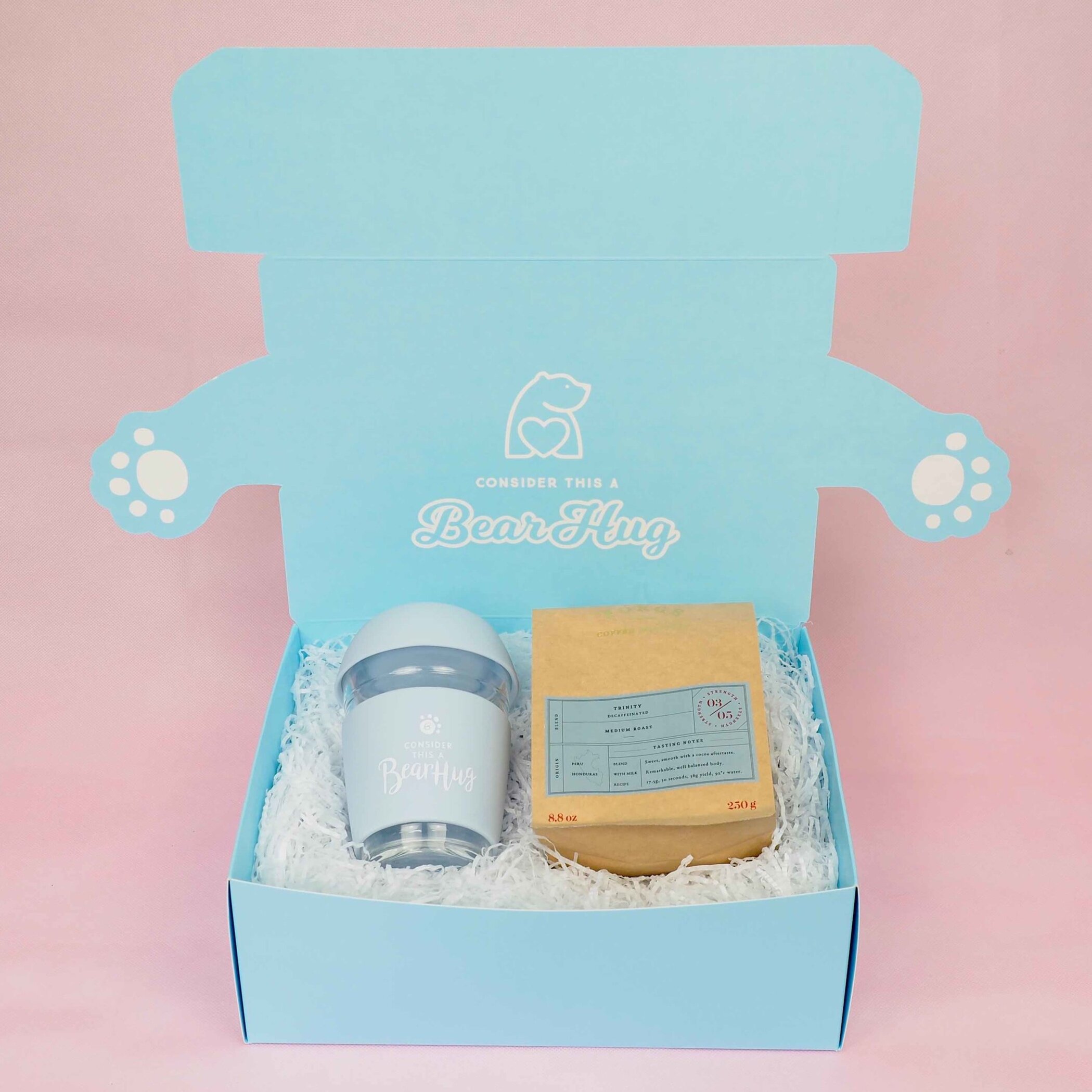 Coffee On The Go BearHug
Because most coffee-lovers don't have the luxury of drinking it in one place! The Coffee On-The-Go BearHug comes with your choice of smooth artisan coffee from Sheffield-based Forge Coffee Roasters alongside our very own 'Consider This A BearHug' reusable travel cup - complete with anti-splash lid and sleeve designed to stop slippage on the go.
All BearHugs gifts boxes are lovingly built to order. All of the components for this box are currently in-stock. Your BearHug could be on its way with Royal Mail's 24 hour service today if you order before 11am (Monday-Friday).
PERSONALISATION: You will be able to add a personal message, provide a delivery address and choose when we send your hug at checkout.
Only 4 left in stock
Only 3 left in stock
YOUR PERSONALISED MESSAGE
At checkout you will be given the option to add a personalised message to your gift. Your message will be printed on a BearHugs notecard (totally free of charge!) and will be the first thing your recipient sees on opening their hug in a box.
Not sure what to say? We know finding the right words can be really tough. We've put together a little list of lovely quotes that our incredibly thoughtful customers have used in the past. If you see something that could be a good fit, you can copy and paste it into your message.
Add extra treats to your BearHug
Fruit Cake
Only 3 left in stock
Only 5 left in stock
Only 4 left in stock