To The Moon and Back CubHug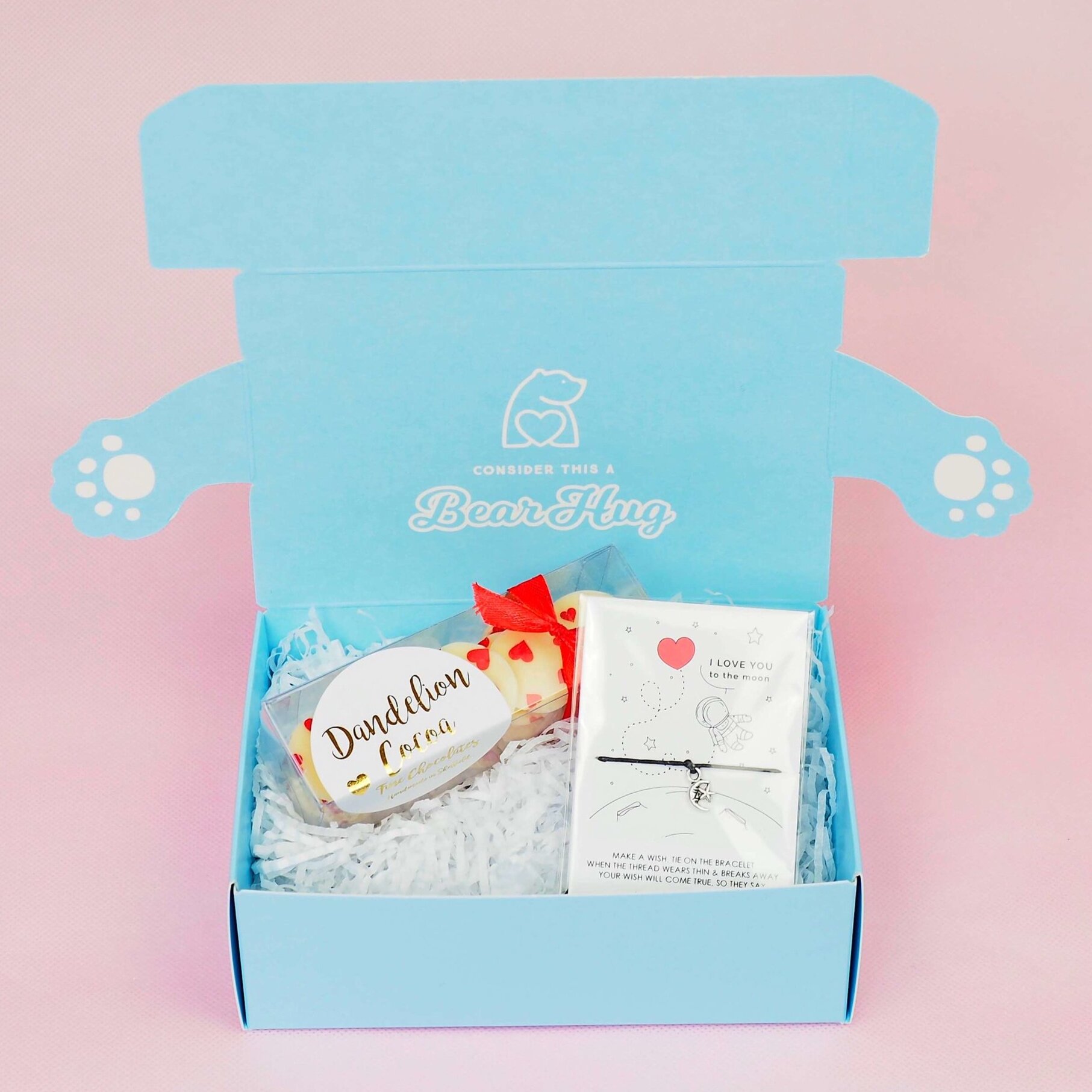 To The Moon and Back CubHug
This hug in a box might be miniature but it packed full of an awful lot of love. Our 'To The Moon and Back CubHug' is the perfect gesture to let someone know just how much you love them.
This gift box is complete with a 'love you to the moon and back' WishString bracelet, white chocolate love drops and your personalised message on a notecard.
All BearHugs gifts boxes are lovingly built to order. All of the components for this box are currently in-stock. Your BearHug could be on its way with Royal Mail's 24 hour service today if you order before 11am (Monday-Friday).
PERSONALISATION: You will be able to add a personal message, provide a delivery address and choose when we send your hug at checkout.
Only 1 left in stock

YOUR PERSONALISED MESSAGE
At checkout you will be given the option to add a personalised message to your gift. Your message will be printed on a BearHugs notecard (totally free of charge!) and will be the first thing your recipient sees on opening their hug in a box.
Not sure what to say? We know finding the right words can be really tough. We've put together a little list of lovely quotes that our incredibly thoughtful customers have used in the past. If you see something that could be a good fit, you can copy and paste it into your message.