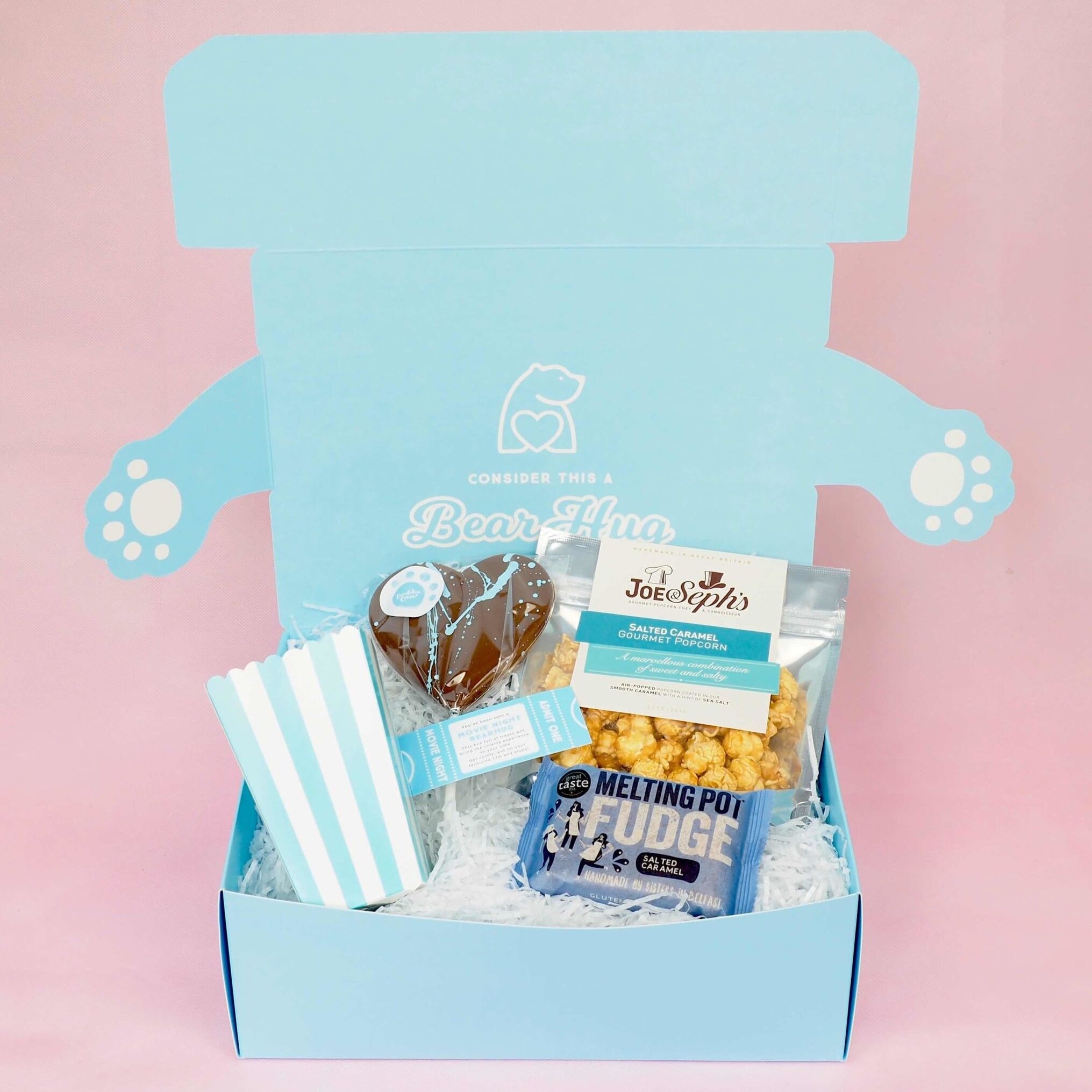 Movie Night BearHug
This hug in a box contains everything your loved one will need for their very own at-home Movie Night. Whether it's Thinking of You, Get Well Soon, Happy Birthday, Happy Anniversary, Long-distance Love, Congratulations, Good Luck or Just Because, a cosy night in never goes amiss.
All BearHugs gifts boxes are lovingly built to order. All of the components for this box are currently in-stock. Your BearHug could be on its way with Royal Mail's 24 hour service today if you order before 12pm (Monday-Friday).
PERSONALISATION: You will be able to add a personal message, provide a delivery address and choose when we send your hug at checkout.
MULTIPLE DELIVERY ADDRESSES: Please note we are only able to process one delivery address per order currently. If you'd like to order gifts to be sent to multiple addresses, please create an account when you checkout with your first gift. This will make it quick and easy to place subsequent orders.
Only 5 left in stock
Only 2 left in stock
Only 1 left in stock
This package contains the perfect accompaniments to a cosy evening in on the sofa.
JOE & SEPH'S CARAMEL AND SEA SALT POPCORN
Flakes of Sea Salt coat the outside of the buttery Caramel popcorn, resulting in an intense contrast of sweet and salty.
VINTAGE STYLE POPCORN BOX
A fun way to serve up the Sweet and Salty Popcorn which brings the cinema experience to the sofa
MOVIE NIGHT TICKET STUB
CHOCOLATE HEART LOLLY
Milk chocolate heart-shape lolly handmade by Sheffield chocolatier, Dandelion Cocoa.
YOUR CHOICE OF A SWEET TREAT
Choose from a variety of sweet treats.
PERSONALISED NOTECARD (OPTIONAL)
Add an extra special touch with a personalised message. Your message will be printed on a BearHugs notecard and will be the first thing your recipient sees on opening their hug in a box!
Not sure what to say? We know finding the right words can be really tough.
We've put together a little list of really lovely quotes that some of our incredibly thoughtful customers have used in the past. Feel free to have a browse of words we love below. If you see something that could be a good fit, you can copy and paste it into your message.
Add extra treats to your BearHug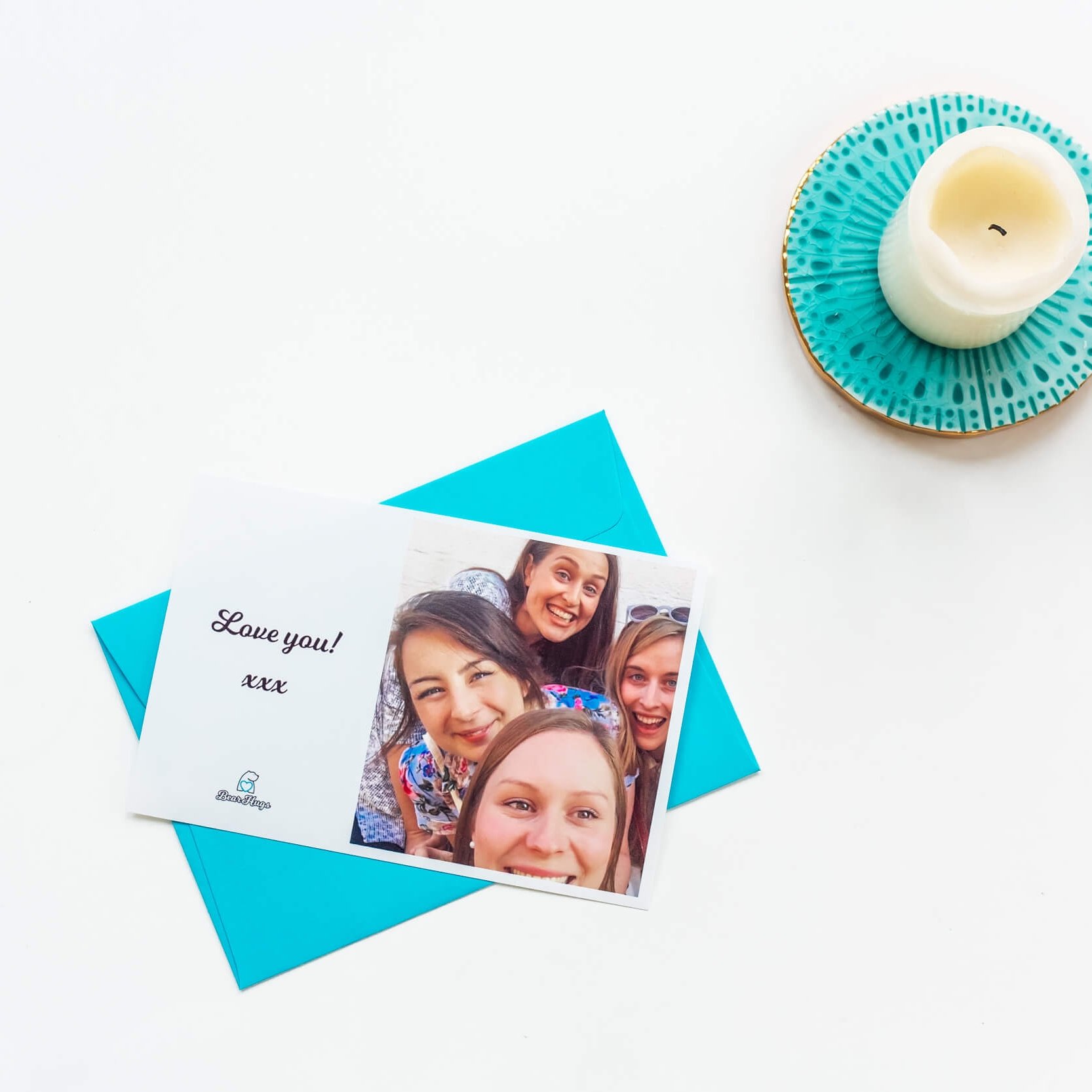 Add a photo to your notecard
To include your photo, add this item to your BearHug & reply to your order confirmation email with your photo as an attachment.