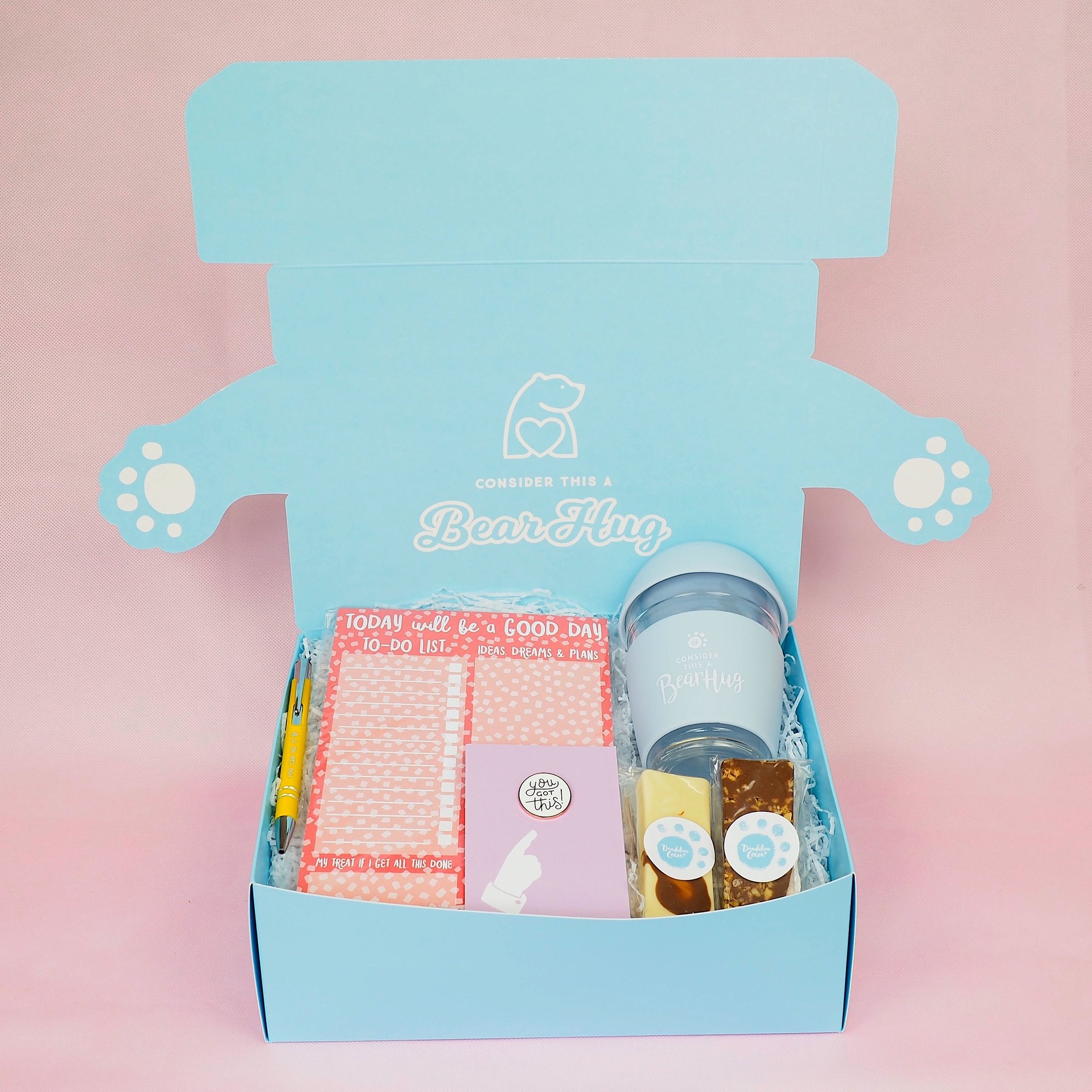 Student Survival BearHug
This fun and uplifting BearHug is filled with the perfect combination of treats to put a smile on a student's face.
Whether it's ' Good Luck with your exams', 'Congratulations on finishing your dissertation', 'Miss you', 'You can do it!' or a little booster on a homesick day, this student care package has been specially designed to let a loved one know you care.
When your loved one opens their student care package they will find a 'Consider this a BearHug' travel coffee cup, a 'you can do it' pen, a 'today will be a good day' planner pad, a 'you got this' enamel pin badge and two delicious miniature chocolate bars.
PERSONALISATION: You will be able to add a personal message, provide a delivery address and choose when we send your hug at checkout.
MULTIPLE DELIVERY ADDRESSES: Please note we are only able to process one delivery address per order currently. If you'd like to order gifts to be sent to multiple addresses, please create an account when you checkout with your first gift. This will make it quick and easy to place subsequent orders.
If you're sending this delicious chocolate abroad to warmer climates, please bear in mind that there is a small risk of melting. We generally don't see any problems but would hate for there to be any disappointment if your BearHug happened to get too hot en route to your loved one!
Add extra treats to your BearHug