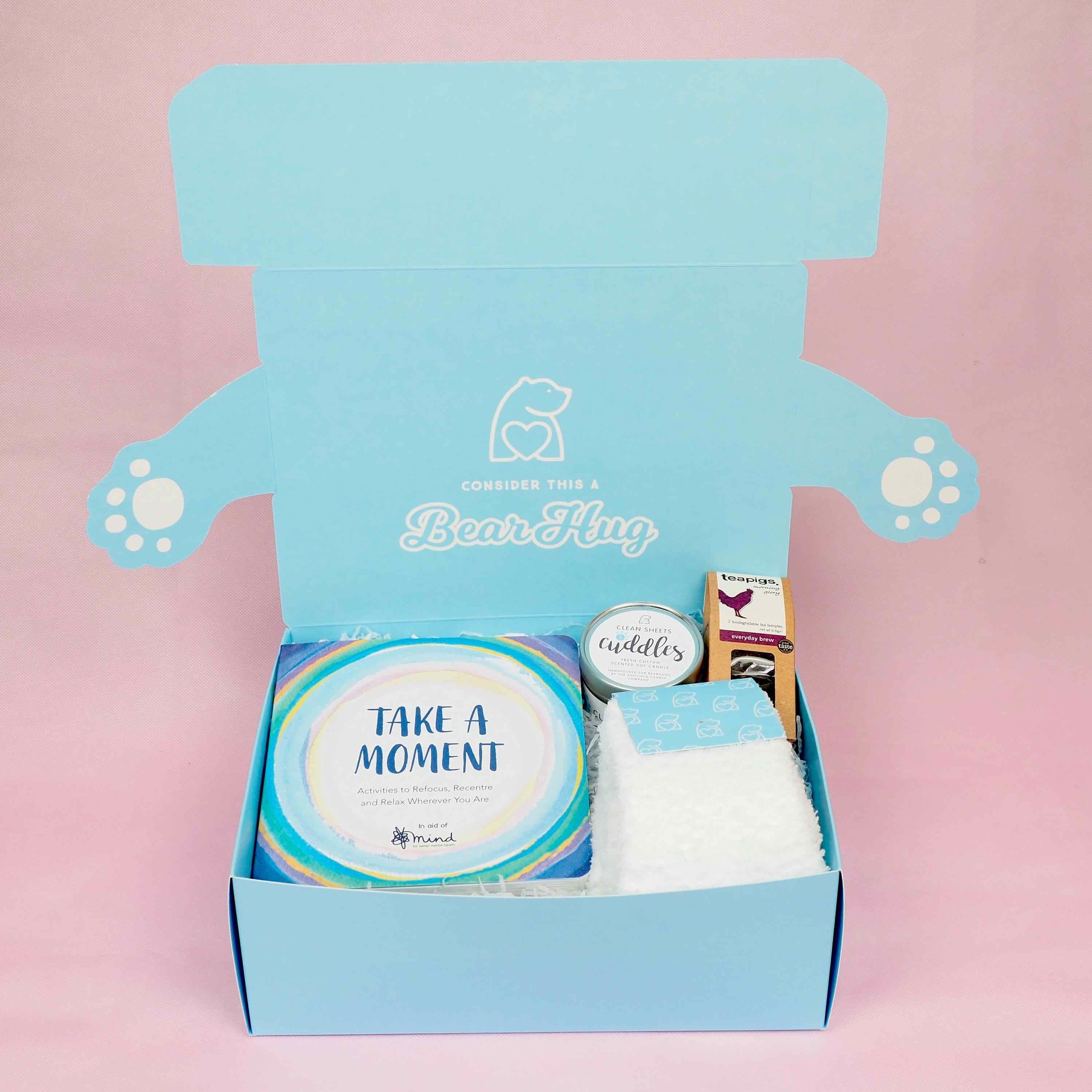 Take a Moment BearHug
This BearHug is perfect for encouraging a loved one to take a moment of calm.
Developed in partnership with Mind, the mental health charity, the Take a Moment book in this gift box is designed to help you or your loved one do just that. Whether you or your loved one need to de-compress, refocus or just relax, each page has a different technique or exercise providing expert support and inspiration on the go. The book is accompanied by a Teapigs tea mini pack, our 'cuddles and clean sheets' fresh linen scented soy candle and a pair of super soft cosy socks.
PERSONALISATION: You will be able to add a personal message, provide a delivery address and choose when we send your hug at checkout.
YOUR PERSONALISED MESSAGE
At checkout you will be given the option to add a personalised message to your gift. Your message will be printed on a BearHugs notecard (totally free of charge!) and will be the first thing your recipient sees on opening their hug in a box.
Not sure what to say? We know finding the right words can be really tough. We've put together a little list of lovely quotes that our incredibly thoughtful customers have used in the past. If you see something that could be a good fit, you can copy and paste it into your message.
Add extra treats to your BearHug