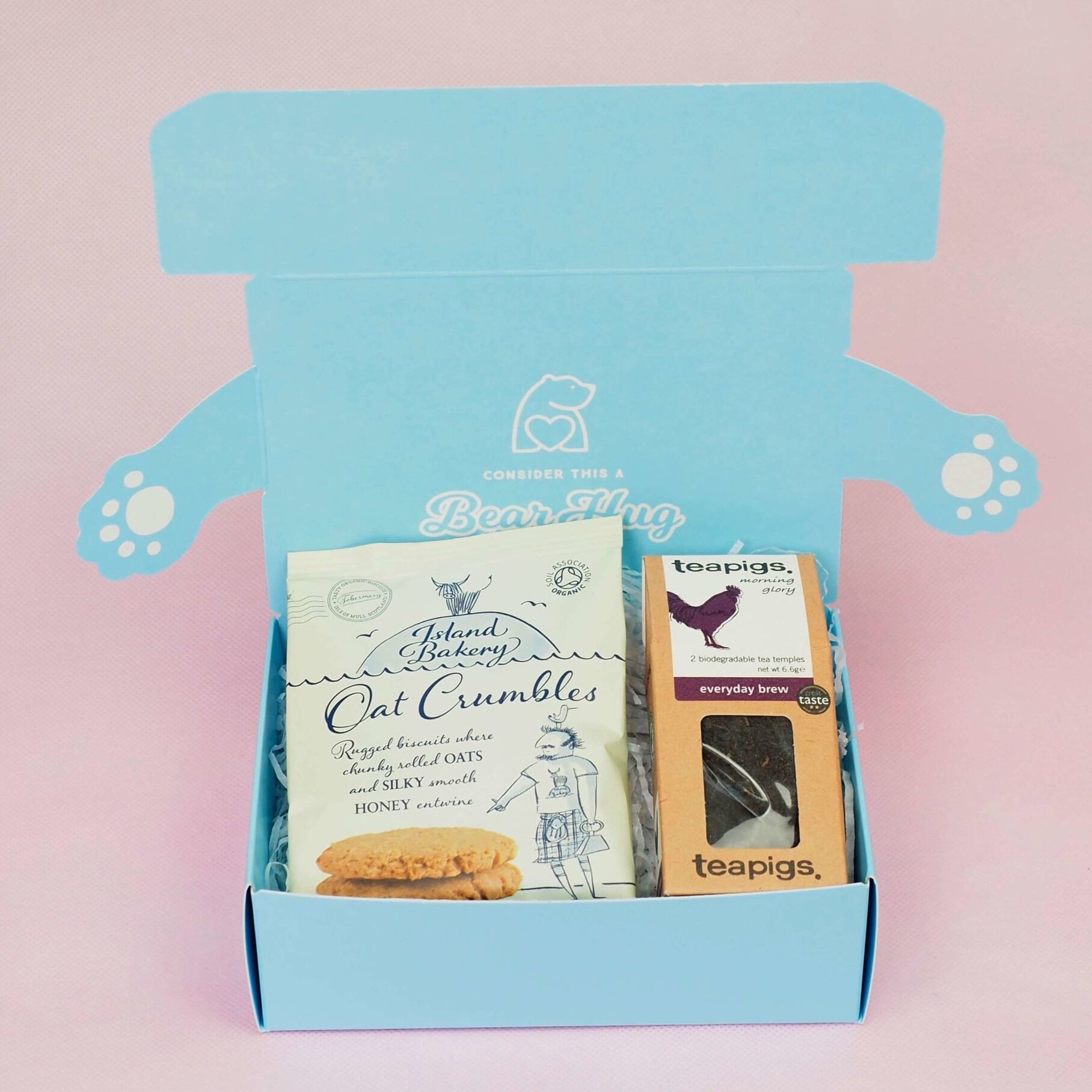 Tea and Biscuits CubHug
Adorable mini 'Cub Hug' BearHugs gift box containing the following treats:
- Island Bakery Biscuits Twin Pack
- Everyday Brew Teapigs Mini Pack
PERSONALISATION: You will be able to add a personal message, provide a delivery address and choose when we send your hug at checkout.
MULTIPLE DELIVERY ADDRESSES: Please note we are only able to process one delivery address per order currently. If you'd like to order gifts to be sent to multiple addresses, please create an account when you checkout with your first gift. This will make it quick and easy to place subsequent orders.
Only 3 left in stock
Only 4 left in stock
Add extra treats to your BearHug