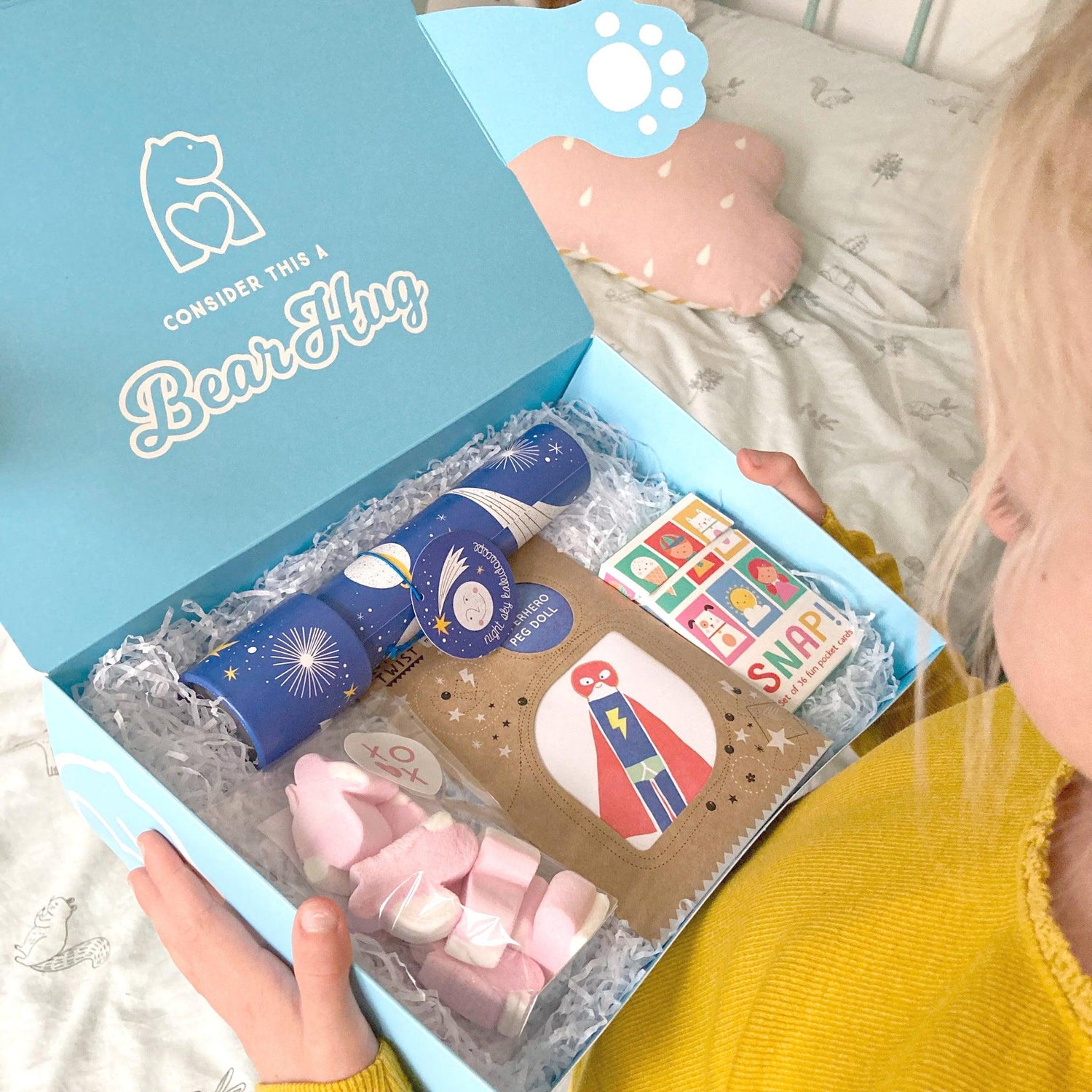 For every 50 BearHugs boxes sold, BearHugs sends a special, personalised gift box to someone through Hug Nominations.
You can nominate someone who has lived experience of disability or chronic illness to receive a hug in a box using the BearHugs Hug Nomination Form below. Self nominations from people with lived experience of disability or chronic illness are also welcomed!
Successful nominees are selected at random at the end of each month by random number generator. Gifts will be sent to successful nominees in the following month.
Collapsible content
Eligibility Criteria

Sending Hug Nominations is so important to BearHugs, and we want to make sure that nomination Hugs reach as many people as possible. For that reason, we ask that if you wish to nominate yourself or someone else for a Hug that you only submit one nomination per month and that the recipient:

Is based in the UK
Has personal lived experience of disability or chronic illness OR is the carer of someone with lived experience of disability
Has not previously received a Hug through our Hug nominations
Is happy to share personal details such as name, address and other relevant information (this will be used strictly for the purpose of sending a personalised Hug, as per our privacy policy)
If you have any questions, feel free to get in touch on hello@bearhugsgifts.com - we're always happy to hear from you.
If you'd prefer not to answer some of the questions, don't worry - if your nominated recipient is selected at random they will still receive a BearHug, it just might not be quite as specific to their likes and interests - but we hope they'll still love it!